Main content starts here, tab to start navigating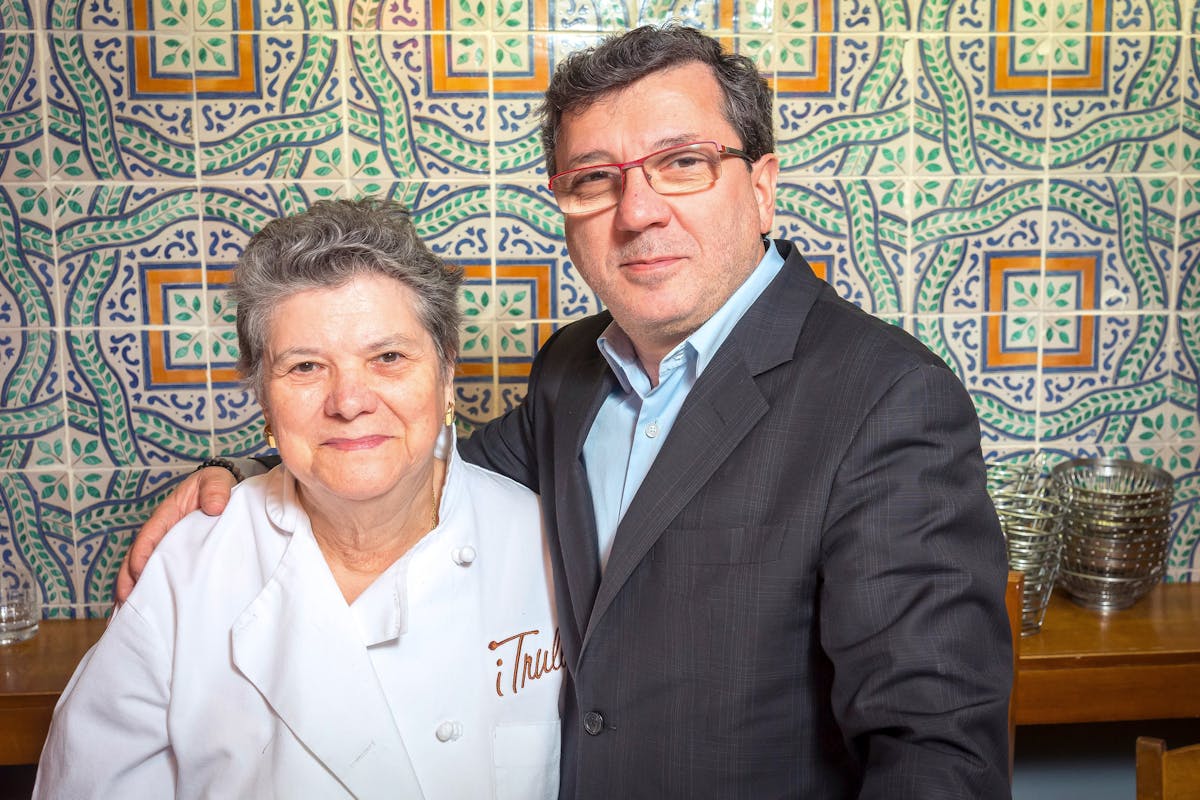 The Marzovilla Family
"Mr. Marzovilla is a born restaurateur, a man of endless grace who wants to make everyone who walks through his door happy. He has great success." — Ruth Reichl, The New York Times
Nicola Marzovilla moved to New York City with his family from their native Puglia, Italy in 1970 when he was eleven years old. The Marzovillas have lived and prospered here since that time but they have never lost touch with their culinary and cultural heritage. Every Sunday, the extended family shares a meal together just as they have for more than three decades: antipasti, homemade pasta with tomato sauce, meatballs and braciole (stewed in the tomato sauce that is used to dress the pasta), rabbit or lamb as a main course, and wines selected by Nicola. As his mother Dora likes to say, "when it comes to family, I know what they like and what I have to cook."
In 1987, Nicola opened his first restaurant, Tempo, with an all-Italian menu and wine list. An immediate success, Tempo received two stars from then editor of The New York Times Dining section, Ruth Reichl high marks for a newcomer to the world of fine dining.
In 1994, Nicola created what was to become a culinary landmark on the New York restaurant scene: I Trulli, inspired by the gastronomy of his childhood in Puglia, with an innovative Italian wine list that celebrated southern Italian wines and pugliese wines in particular unheard of at the time. Ruth Reichl called it one of the most attractive new restaurants in New York; noting that Nicola "flitted from table to table, regaling his guests with tales of his Apulian childhood, urging them to taste some of the more unusual wines on his delightful list and pointing out that the wood-burning oven in the front room is shaped like a trullo, one of the stacked-stone houses of his native region."
In yet another innovative and daring move, Nicola opened Enoteca I Trulli in 1998: with an all-Italian wine list and fifty Italian wines by the glass, the wine bar soon became a top destination for lovers of Italian wine, professionals and enthusiasts alike. In 2000, Vino became the city's first all-Italian wine shop.
As one of the country's leading authorities on Italian wine, Nicola gives a surprisingly refreshing answer when asked what he likes to drink: "I'm a situationalist wine drinker," he says. "Whatever I drink, depends on the situation. If I'm poolside, it might be a Brachetto Acqui from Piemonte. If it's after dinner and I'm with good friends, then it's most definitely Nebbiolo, ideally old Barolo."