February 2020 Newsletter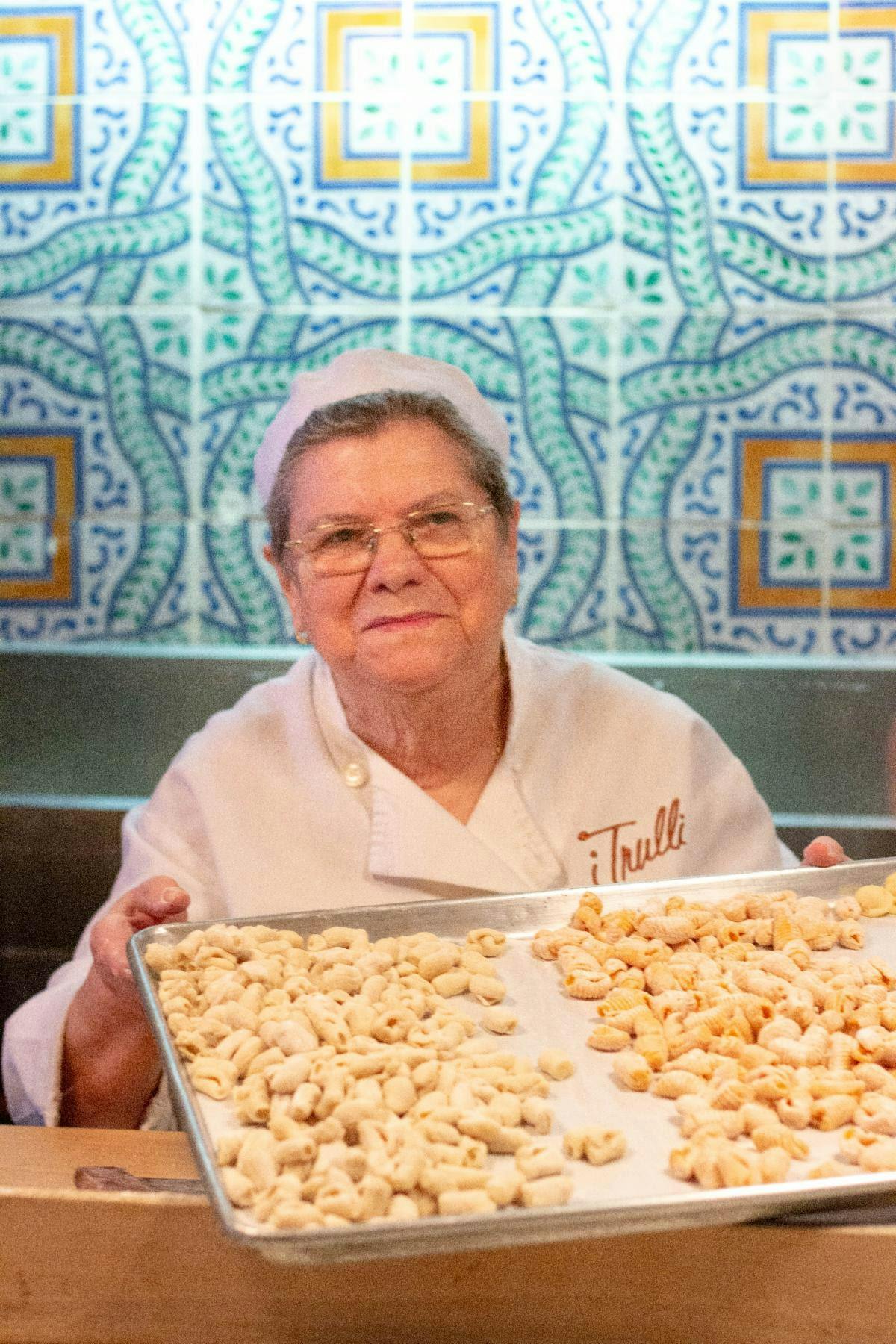 We hope everyone had a wonderful start to the new year and we are looking forward to a great 2020 with you all. We have a lot going on in the next few months and we will be sure to keep you posted on all of it!
Dinner with Dora
Join us on March third at i Trulli for a Pasta Tasting with Nonna Dora and all of her favorite pastas! Enjoy a communal dinner in our garden room with Nonna Dora making pasta right alongside you. If you have ever had any questions for Nonna, this is the perfect opportunity to enjoy dinner and chat with her about all things pasta and more! We hope that you can join us- Tickets are $78 per person which includes dinner and wine (price does not include taxes & gratuities). Mark your calendars for March third at 6:30pm. Link for tickets will be available soon but to jump ahead and reserve your spot now, please call (212) 481-7372.
Last Month— Montefili Winemaker Dinner
Thank you to everyone who made it out to our Montefili Winemaker Dinner at Ristoro last month! It was a great time and we are very grateful to have had Montefili's Winemaker, Serena Gusmeri join us for the evening. We look forward to many events like this in the future!
This Month— Valentine's Day
Celebrate that special someone at i Trulli with our romantic prix fixe menu,
including i Trulli classics and special dishes for the evening.
If you are looking for something a little more casual, directly next door at Ristoro del Cinghiale we are offering Ristoro's a la carte dinner menu in an equally romantic setting.
National Pig Day—
Celebrate National Pig Day at Ristoro! All evening on Saturday, February 29th we will be celebrating National Pig Day with a Pig Roast Special! Make your reservation today! More details to follow.
Nonna Dora's YouTube—
Thank you to everyone who has liked and subscribed to Nonna Dora's YouTube Page. We love hearing your thoughts and we are always looking for new ideas! What would you like to see Nonna Dora make next?